There are new top review papers in Advanced Materials Interfaces "Hall of Fame". All included papers are free to read for a limited time!
Advanced Materials Interfaces began in 2014 as a forum for top-level research into interface and surface science. In this short time, it has already attracted many important, highly interdisciplinary contributions from recognized experts.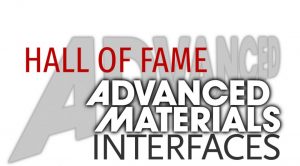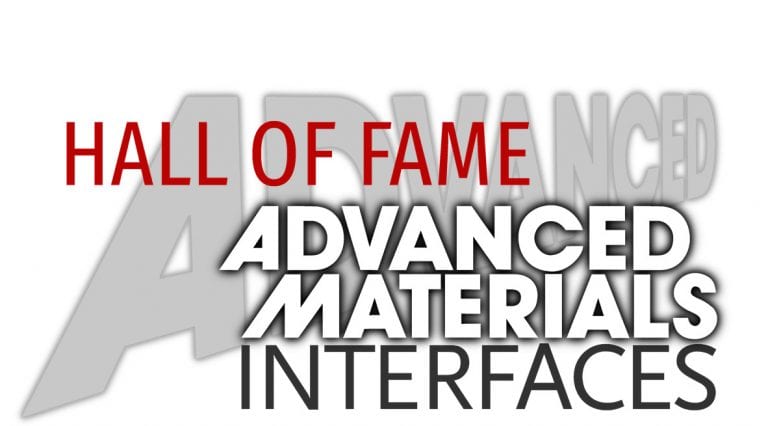 To build on this and to celebrate our 5th volume, we have initiated a series of invited-only review articles from the top scientists in the field: the AMI 'Hall of Fame'. These articles will be collected into a very special virtual issue, and will be updated regularly as new contributions are published. All articles in the series will be made freely available to all for a limited time.
Keep an eye out for the 'Hall of Fame' logo on upcoming review articles, or bookmark the virtual issue page to stay on top of the latest critical works in this series.
In this monthly feature, we highlight the most recent papers which are published as part of Advanced Materials Interfaces "Hall of Fame".
Role of Interface Interactions in the Construction of GO‐Based Artificial Nacres
By Sijie Wan and Qunfeng Cheng
Nacre‐inspired interfacial design strategies, including single interface interaction, synergistic interface interactions, and synergistic building blocks can assemble microscopic graphene nanosheets into macroscopic high‐performance multifunctional graphene‐based nanocomposites, including 1D fibers, 2D films, and 3D bulk materials.
Read more: New Entries to Advanced Materials Interfaces "Hall of Fame"
thumbnail courtesy of advancedsciencenews.com